lll. Esferas

En 1961, Ruth Rivera editó para Bellas Artes la serie Cuadernos de Arquitectura Mexicana y dedicó el número 14 al proceso de construcción del Anahuacalli. En ese volumen, recopiló varios textos de su padre en los que Diego definía la verdadera arquitectura como aquella que lograba identificarse con la naturaleza en su orden, originalidad y belleza. Para él, la auténtica arquitectura muestra la huella de la historia y de la geografía, y sus trazos están ligados con el pasado. Sobre todo, la verdadera arquitectura traduce la poesía de las matemáticas, la armonía oculta en la Música de las Esferas. Según este concepto pitagórico, los cuerpos celestes -como la Luna, el Sol y la Tierra-, están gobernados según proporciones musicales y numéricas.
Así, la trayectoria que conecta el aro del juego de pelota en la plaza del Anahuacalli con el punto más alto de la construcción vuelve tangible el axis mundi de la pirámide y, al mismo tiempo, del cosmos. Con este cable casi imperceptible, Matus no sólo desencadena el movimiento, sino que acentúa los vínculos con el pasado, con la obra de Diego y con la absoluta certeza del funcionamiento matemático universal.  De esta manera, el cable es un vaso comunicante con el exterior, entre el mundo de lo sensible y el mundo de las ideas.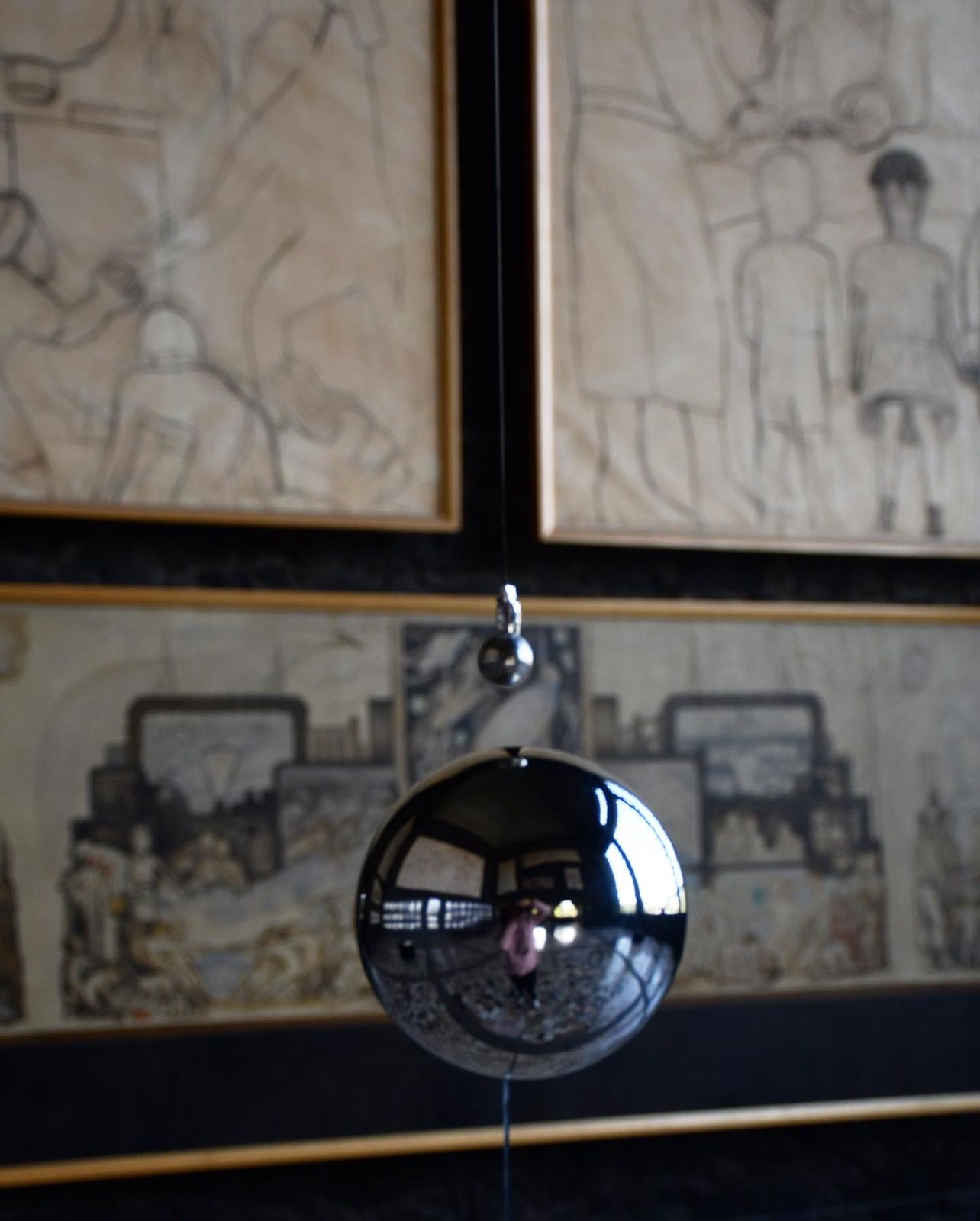 lll. Spheres

In 1961, Ruth Rivera edited for Bellas Artes a series of papers on Mexican architecture and reserved number 14 for the construction of the Anahuacalli. In it she compiled several texts of her father talking about architecture. For Rivera, the true Mexican architect (and American) was one that achieved identifying him or herself in order, originality, and beauty with nature. The one that reaches such intimacy with the imprint of history and geography and in which its traces are linked to the past and in turn to the poetry of mathematics, which Diego himself explains in the Pythagorean concept of the Music of the Spheres. This concept is based on the idea that the universe is governed according to harmonious numerical proportions and that the movement of the celestial bodies according to the geocentric representation of the universe — the Sun, the Moon and the planets — is governed according to musical proportions.

This trajectory that connects the ring of the ball game in the plaza with the highest point of Anahuacalli, makes tangible the Axis Mundi of the pyramid and at the same time of the cosmos. With this almost imperceptible cable, Matus not only triggers movement, but also accentuates the links with the past, with Diego's work, and with the absolute certainty of mathematics and universal functioning – a communicating vessel with the outside, between the world of the sensible and the world of ideas.