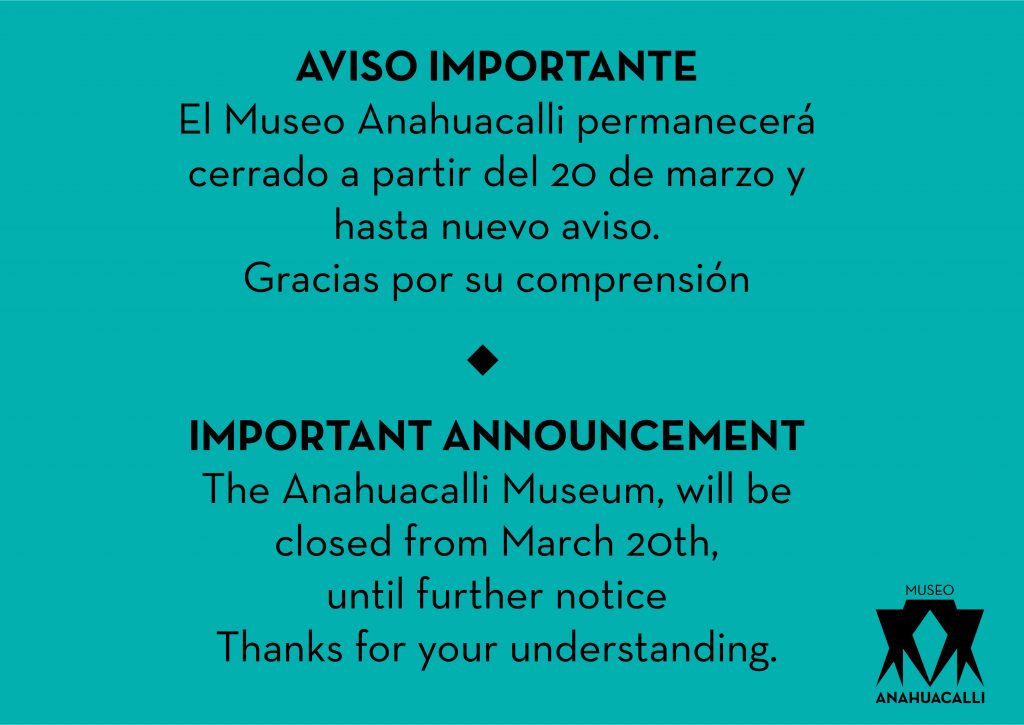 WE NOW OPEN ON TUESDAYS!
Museo 150, Col. San Pablo Tepetlapa, Del. Coyoacán, CP. 04620, CDMX
TELEPHONES
5617 4310
5617 3797
HOURS
Tuesday to Sunday, 11:00 to 17:30
Students and teachers of elementary, junior high and high schools or universities: $35 pesos
Senior citizens, preschoolers and public elementary school children: $20 pesos
Entrance is free for children under the age of 6 and handicapped persons
Entrance is free to our neighbors residing in San Pablo Tepetlapa, El Reloj, La Candelaria, Ruiz Cortines, Santa Úrsula, Díaz Ordaz and El Rosario upon presentation of their voter's registration ID
Entrance is free to those presenting ICOM credentials
Permits to take photographs
General cost: $30 pesos
Elementary students: $10 pesos
*Recording with cell phones or video cameras is not allowed
School visits
Reserve your visit at servicioseducativos@museoanahuacalli.org.mx
Theatrical presentation. Legends and stories from the Casa del Agua. Frida and Diego at the Anahuacalli
Upcoming performance dates:
Sunday March 8 and 22 
Sunday April 5 and 19
Time: 13:00
Cost: 100 pesos
The Museum is closed on Mondays throughout the year as well as the following holidays:
May 1
September 16
December 24, 25 and 31 
January 1, 2021
COSTS
General Admission: $100 pesos
Admission for Mexican Citizens: $80 pesos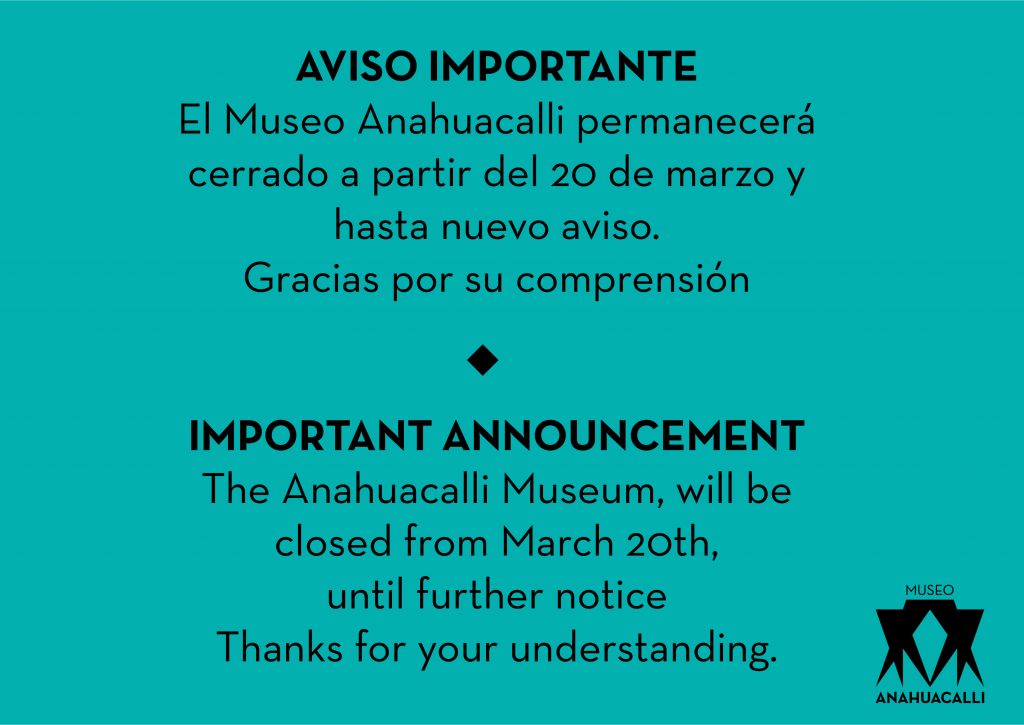 WE NOW OPEN ON TUESDAYS!
Museo 150, Col. San Pablo Tepetlapa, Del. Coyoacán, CP. 04620, CDMX
TELEPHONES
5617 4310
5617 3797
HOURS
Tuesday to Sunday, 11:00 to 17:30